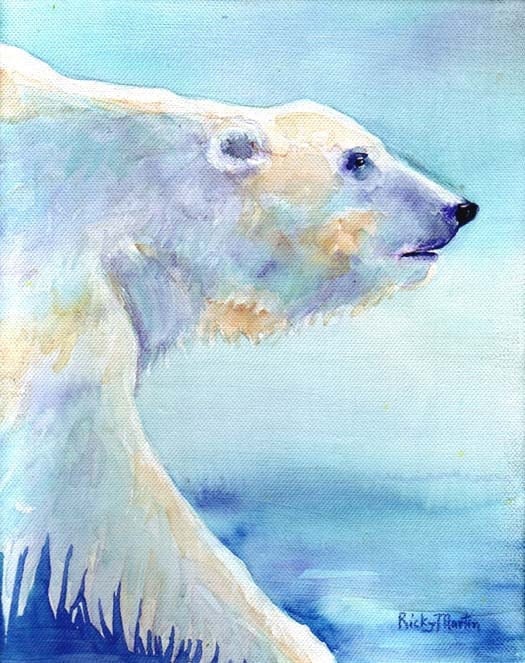 Trudging Thru The Tundra...
I am sure most of us are still out Christmas shopping or preparing for the day.
Why the Polar Bear?
Because it feels like the Arctic outside today
and it seemed appropriate.
So wrap up, don that hat and gloves,
brave the cold (brrr)...
or..
stay home and shop!
Here is some great art to look at
or buy.
I thought it was fun!