Sitting in my office this week,
watching the bees hover around
the topiary shaped holly bush
The Flight of the Bumblebee!
The greenery directly beyond the pane of glass is a
All sizes, different colors...
how many kinds of bees are there?
I was going to trim it back, but I definitely have to wait!
I will just enjoy these busy, buzzy, honeybees.
Somewhat abstract, embellished with gold here are the first of
Each original watercolor is signed and dated on the back.
They do not come with the frame,
but I thought it would be nice to see how they might look in one.
Don't you think they would be pretty in a gilded gold frame too?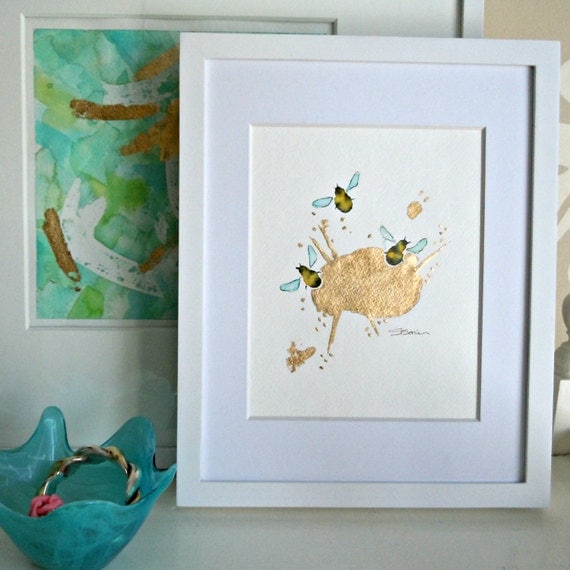 Stay tuned, there are more to follow!